The Croatian fashion duo Elfs launched their autumn-winter collection; and being one of brands I really like, they surely did not disappoint this time. With the collection they are showing that their motto ''short and tight' can be alive also during the winter months. Arguably therefore they named this collection ''from Russiawith love''. While they do follow the current fashion trends, which can be traced by the use of colours in their own collection, they are nevertheless staying loyal and dedicated to their own unique approach and style. For their face of this collection they have chosen a well-known Serbian model
Vladimir Vuksanović
, however, their main brand ambassador still remains top Croatian star singer Jelena Rozga, who also features as a graphic on a couple of their pieces.
I don't want to spoil it all with words, because pictures substitute a thousand of them; and you can judge for yourself. Here are some of my favorite pieces from the collection.
Certainly my favorites are a few evening dresses with colourful stones and a luxurious ballerina look-like skirt.
Following the debut of the collection at Zagreb's fashion week, their Slovenian exposé was done as a fashionista party in Ljubljana's club Cirkus. Throughout the party the excerpts from Zagreb's catwalk were projected onto the main screens of the club. Thumbs up for the approach and idea.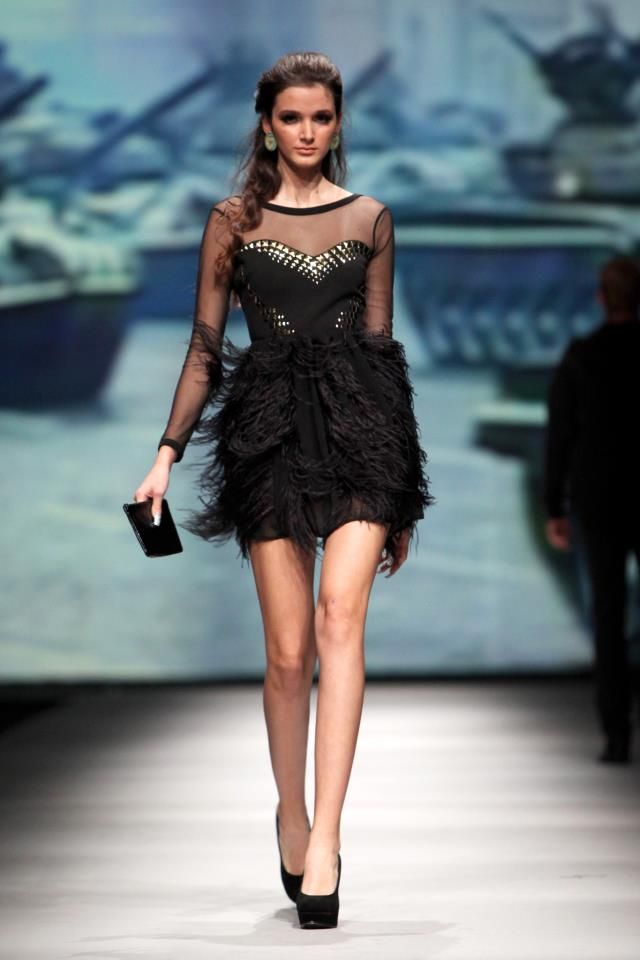 You can see and purchase pieces from the collection in the Slovenian Elfs showroom or visit their website where the entire collection can be seen and purchased as well.

ps. do jutri je v showroomu na ogled tudi cela kolekcija vecernih oblek! :)

Nika